3M Tape Primer 94
£22.25 Inc. VAT
3M™ Tape Primer 94 can be used to promote adhesion of  tapes to surfaces such as polyethylene,
Polypropylene
ABS, PET/PBT blends
Wood
Glass
Metal and painted metal surfaces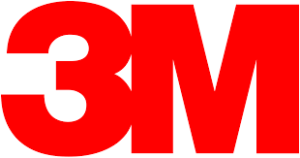 Download Data Sheet
Order By 2pm For Next Day Delivery
Mon - Fri UK Mainland Only For destinations outside of the UK please contact us prior to placing your order.
Details
3M™ Tape Primer 94 can be used to promote adhesion of 3M tapes to surfaces such polyethylene, polypropylene, ABS, PET/PBT blends, concrete, wood, glass, metal and painted metal surfaces.
Sold in 230ml Cans.
Product Use

The bonding surface must be relatively clean and dry. Contaminated surfaces should be cleaned with a 50/50 Isopropyl Alcohol and water mixture. A clean lint-free cloth should be used.

Product Application

Shake primer 94 well before using. Apply a thin uniform coating to the bonding surface using the minimum amount that will fully coat the surface. Allow primer 94 to dry thoroughly before applying tape. This is usually accomplished in 5 minutes at room temperature. Be sure the primed surface remains free from contaminants prior to applying the tape. Porous surfaces may require 2 applications of primer 94 for uniform coverage and good adhesion. Allow first application of primer to dry before applying the second coat. Primer 94 may be applied with brush or swab. It can also be applied with a pressurised flow gun, knurled roller or other similar type of application equipment.
To Discuss Your Order Or Any Other Enquiries Call Us On 0800 652 1054
Get In Touch