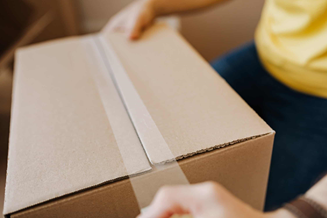 A Guide to Adhesive Tapes
No matter where you go you are likely to find adhesive tapes. Despite this, many people are not sure what to do when using or buying these products. This is why we're putting together this extensive adhesive tapes guide designed to help educate, inform and advise in all aspects of tape life.
We will cover a large array of different questions regarding adhesives from the history to the manufacturing process, as well as covering the different types of tape and the uses.
A Brief History of Adhesive Tapes
The story of adhesive tapes began in the mid-19th century. In 1845 Dr. Horace Day, a surgeon, combined pine gum, turpentine, Indian rubber, litharge and fabric strips to create the first crude surgical tape. Dr. Day would use this mixture as a solution to his shortage of surgical plaster.
Manufacturing adhesive tapes on a mass scale did not begin until 1874 when Robert Wood Johnson and George Seaburg began to produce similar medical plaster products. The company that Johnson and Seaburg founded would later become the well-known manufacturer Johnson & Johnson.
The first industrial tape would not be seen until the early 20th century when the first electric tape was produced to keep wires from creating short circuits. The world of adhesive tapes in all forms of industry had officially begun and would continue to grow into what we now have today.
How is Adhesive Tape Manufactured
Our adhesive tapes guide would not be complete without mentioning the extensive manufacturing process. Of course, each type of tape is manufactured in a different way, but there are similarities throughout each process.
It goes without saying that every tape needs a unique adhesive product applied. These compounds are made up of ingredients such as synthetic rubber for elasticity, UV protectors for preventing hardening over time, a synthetic resin to make it sticky and a pigmentation used to create the desired colour.
This compound is then applied to the classic tape surface that is PVC film, or thicker coloured fabrics. Once the adhesive has been applied the tape is then measured using precise equipment and cut into the smaller rolls we see in every day life. Obviously, each process is slightly different depending on the end product, but they do follow these base principles.
What Can Adhesive Tape Be Used For?
Adhesive tape uses are almost endless. If you were to ask 'what is adhesive tape used for' it would probably be quicker and easier to answer with things that they are not used for, the possibilities are huge which is why this adhesive tapes guide is important.
Regular uses of tape include simply attaching two materials to one another, but you can do so much more. For example, with our range of double sided tapes you can create a tight seal between two objects. Other uses include our aluminium tapes which are commonly used on seams and joints of fibreglass for covering and shielding thermal insulation; and floor marking tapes which are used on sites where you need to mark out large areas. These are not the only uses, for a full comprehensive collection, as well as further details on how to use adhesive tapes, click here.
The Different Types of Adhesive Tapes
It is not so commonly known how truly vast the number of adhesive tape types there are. Tapes are truly one of the most versatile pieces of modern equipment/stationary that you can find, covering an amazing range of needs.
At Fosseway Tapes and Fixings our range of adhesive tapes include the classic PVC, masking and duct tape styles, but we also cover more specialised products such as cloth, foam, magnetic and reflective tapes. These specialised tapes have been designed for high quality alternative use to classic methods; and we do supply many more types of tape.
The true scale of the amount tapes available would take up the majority of this adhesive tapes guide, so please feel free to browse our range at your leisure. If you have any questions, please feel free to get in touch with our specialist team who would be happy to help handle your queries.