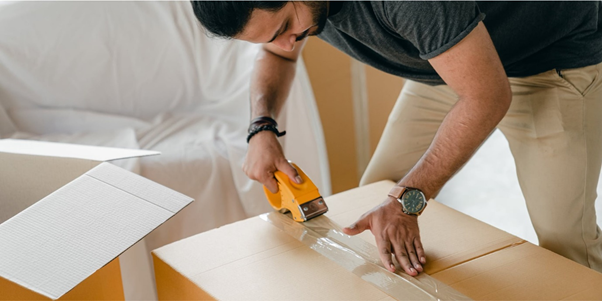 Duct Tape or Gaffer Tape – Which is Best?
Perhaps two of the most popular types of tape available today, the question of duct tape or gaffer tape is commonly asked for a number of reasons. Both gaffer tape and duct tape have their individual benefits and are both better than the other for usage in different applications and settings.
In this article, we will discuss the main differences between gaffer or duct tape, as well as the benefits of both and the applications in which you can best utilise them.
The main differences
One of the main differences when asking the question of duct tape or gaffer tape is whether or not any residue is left behind if you need to peel the tape up. Gaffer tapes are designed not to leave a mark when they are peeled up, whereas duct tape has been created for long term use and not necessarily meant to be peeled up continuously.
Other differences between the two types include the material that they have been made with. Duct tape is usually constructed using polyethylene whereas gaffer tape is cloth backed and made using a synthetic rubber-based adhesion system. Duct tape can have a shiny, reflective backing which makes it good for use in more industrial settings; whereas gaffer tape is often matte to prevent light reflection. With this being said, if you do have gaffer tape or duct tape, you always have a quality taping solution.
Benefits of gaffer tape
Perhaps the biggest upside of using gaffer tape is the previously mentioned residue-less peeling ability. When you place gaffer tape down on all manner of materials you can be assured that when you eventually take it up you will not be left with dirty streaks on the floor. Gaffer tape is also able to be quickly torn with the hands. This is great for putting it to use quickly and without the need for cutting tools. However, in terms of gaffer tape or duct tape the ability to be torn by hand also applies to duct tape.
With this being said, gaffer tape can often withstand much higher temperatures in comparison to duct tape. If you are needing to tape hot objects together, or if you are applying it to surface that could become hot such as pipe work, gaffer tape is a great choice. One of the differences between duct tape or gaffer tape is that gaffer tape is not reflective. The matte surface means that it does not stand out in areas with bright lights, making it great for taping down cables in areas such as photography studios or television studios.
Using different tapes for different applications
Both duct tape or gaffer tape can be used for a wide variety of different uses, however, there are some situations where one or the other would be better utilised.
We recommend either gaffer tape or duct tape for usage outside. Both of these tape types are weatherproof so would be suitable for these uses, again, it comes down to whether you need prolonged use or not. For outdoor jobs that need stickiness for a long time, duct tape is perfect. But for jobs that could be in a lot of sun, or where high temperatures could occur, it is recommended to use gaffer tape.
You can use gaffer or duct tape to secure loose cables to the floor to prevent trip hazards. Depending on how long you are planning to secure them should depend on which tape you use. If you are going to have them down for a long period of time, or if you would need a reflective surface to draw people's attention to the potential hazard, it is recommended that you use duct tape. However, if you are securing them to a surface for a short period of time it is best to use gaffer tape as this will not leave behind a residue on the floor.
If you are using your tape to mark out areas where safety is of a concern, it is recommended that you use duct tape. The reflective surface can act much the same way as a hi-vis jacket. If you would like it to stand out even further we sell duct cloth tape that is of different bright colours, a great solution for standing out even further.
Browse our range of duct tape or gaffer tapes online today to discover the perfect tape for your applications. Or, if you have any further questions about whether you need gaffer or duct tape then get in touch with our friendly team today, we look forward to hearing from you and helping you with any queries you may have.