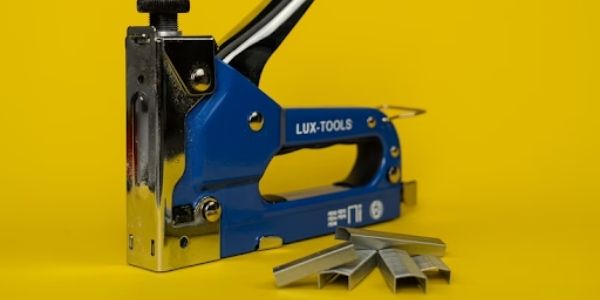 A reliable and handy piece of equipment, the stapler is a common item that is used pretty much everyday. One could say that it is a staple item for office supplies (if you excuse the pun). While modern day office innovations like wireless printers, photocopiers and smart computers have taken the office equipment industry by storm, the stapler has been prevalent for as long as anyone can remember. However, when it comes to binding multiple papers, the traditional manual stapler has struggled. This is because they are prone to skewing or misaligning staples as they pierce through important documents. Not only does this look unprofessional from a business perspective, it can be physically straining and mentally annoying. With this in mind, new innovations in the form of an electric stapler gun have countered these problems. As such, this article will discuss:
The advantages of an electric staple gun
How to use an electric staple gun
Uncommon uses for an electric staple gun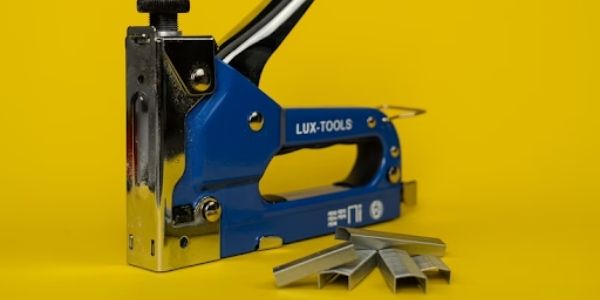 The Advantages Of An Electric Staple Gun:
There are many advantages of using an electric stapler as opposed to the manual counterparts which can be detailed below:
Less Effort And More Precision
Electric stapler guns are able to complete more challenging tasks with minimal effort and greater precision. In particular, where harder materials are required to be binded together such as wooden planks, electric stapler guns are able to line up the targeted area with relative ease and require less physical exertion to operate. This is because it is simply the press of a button rather than requiring the full force of a user in order to eject the staple out the device. This allows for a much more professional looking job, and less straining on the person using the staple gun.
Consistency
Some electric staplers use something called a solenoid switch which helps duplicate the motion of a worker's hand bearing down on the top. As such, greater consistency can be achieved as the same amount of pressure is delivered every time. A human worker may have difficulty maintaining consistent pressure after a few hundred hand-numbing hits whereas if they utilise an electric staple gun, this is completely eradicated. As a side note, it is important to realise that a manual stapler is only as strong as the user whereas the electric staple gun can produce consistent and powerful results all of the time.
Uncommon Capabilities
Another advantage of an electric stapler is its wide range of capabilities. For example, some models can be dually used with nails making them ideal for more than just securing paper and lightweight objects together. This also contributes to their usefulness around the house. A tool that can be altered to help with many DIY applications is something people simply cannot neglect.
A final uncommon capability these nifty devices can be utilised in is for upholstery projects. By fixing a staple through the fabric into the frame of a sofa or chair, you can tighten the fabric better to create a neater covering and prevent creases. Furthermore, although they may not fit into tight spaces as well as manual staple guns, they will drive staples at awkward angles where squeezing the trigger of a manual staple gun would be difficult or even impossible.
How To Use An Electric Staple Gun
Now that you know the benefits of these nifty pieces of equipment, you may be wondering 'how to use an electric stapler gun?' which we have kindly provided below:
First, examine your electric staple gun for any damages or staples already loaded into the chamber tray of the gun. This is a safety precaution just in case the trigger is pulled and prevents any accidents from occurring.
Release the magazine tray button so that you are able to insert new staples.
Connect your electric staple gun plug to a power supply and switch the gun on.
Some electric staplers have a safety catch on the trigger so you may need to release this if it has this component.
Hover the head of the electric stapler on the surface of the item you want stapling and pull the trigger.
What To Consider When Buying An Electric Stapler Gun
Staple Length
Different electric staple guns will work with different lengths of staples however, almost all models will have adjustable trays to allow for different sizes of staples. On the one hand, the benefit of a larger staple is that they will be stronger and more secure when fitted. On the other hand, smaller staples will offer a more discreet look for smaller jobs where the facing of the application is likely to be on show.
Weight
The weight of your electric staple gun is crucial. The overall purpose of an electric staple gun is to make your life easier when stapling products together so buying a heavier than necessary model can affect how well you do this. Models tend to range from as light as 0.7kg to as heavy as 3.5kg. The heavier the device the more it is suited for professional and more difficult tasks.
Budget
Electric staple guns vary in price from around £20 to £200. There are great differences in the power, functions and handleability of different models. Because of this, t is important to read the product specification, decide the application you will be using the electric stapler in and decide how regularly you will use the stapler gun before purchasing the device.
Now that you are more aware of electric stapler guns, why not browse our fantastic range here at Fosseway tapes. If you require more information, give us a call on:
0800 652 1054
OR
Email – sales@fossewaytapes.co.uk